Surya Kriya in Paisley, Glasgow – 11th & 12th December
When:
December 11, 2021 @ 9:00 am – December 12, 2021 @ 11:30 am
2021-12-11T09:00:00+00:00
2021-12-12T11:30:00+00:00
Where:
Real Hatha Isha Yoga Studio
Silecroft
Princess Road
Bolton BL6 4DS

Surya Kriya in Paisley, Glasgow
2 Session Workshop – 11th & 12th December
"If you do an asana consciously, it can change the way you think, feel and perceive life. That is the effect Hatha Yoga can have on you. " – Sadhguru
Session 1 Saturday 11th – 12pm – 3pm
Session 2 Sunday 12th – 12pm – 3pm
Surya Kriya is an effective, ancient yogic practice for health and overall wellbeing.
"Surya" means sun and "Kriya" means internal energy process. Surya Kriya activates the solar plexus in you and brings your energies into balance. This leads to a stable body and a quiet mind.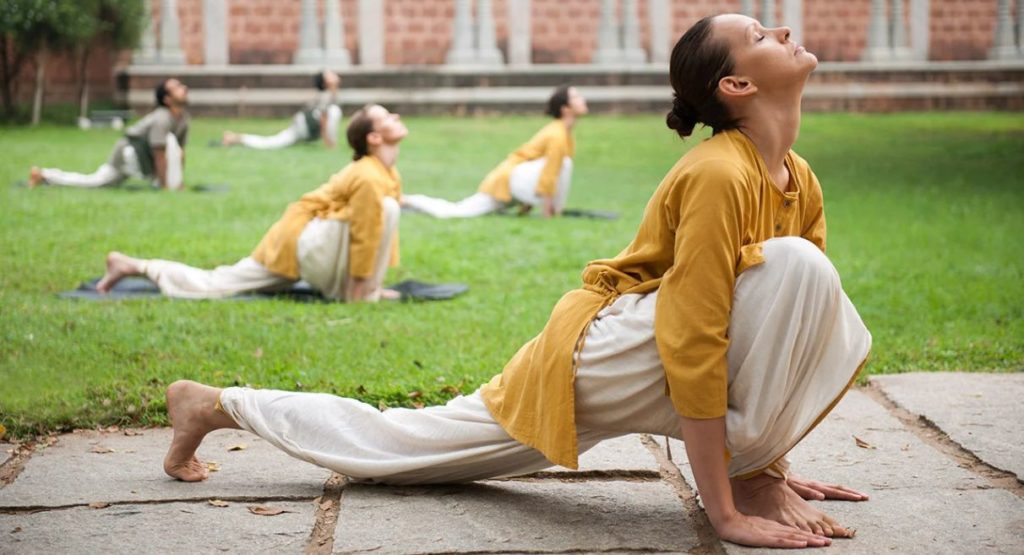 While Surya Kriya was traditionally only available to a select group of yogis, Sadhguru now offers it as a comprehensive spiritual practice that is ideally suited to the hustle and bustle of modern life.
Surya Kriya can enrich life in different ways:
Increases mental clarity and focus
Corrects physical weaknesses
Brings vigor and vitality
Creates a hormonal balance in the body
Prepares the body for deeper meditation states
Email: mileshatha@gmail.com Website: www.realhatha.com